Stairway to the Stars
Located in sunny Los Angeles, Minarc presents the Wasatch Residence. The intended vision for the piece was inspired by the unique light and colors of its location. The home has a beautifully unobstructed view from the moment one enters the mind blowing 3×16 ft wood door to the exquisitely expansive backyard. Although it has a feeling of transparency throughout, it is perfectly private from the street and the public.

The front courtyard allows for added privacy with a descending staircase that leads to the home's private movie theatre and discotheque as well as a guest apartment. In the main living room, the deliberate use of space functions as a clean and homely environment. Every part of the home is easily accessible and open. The powder room is located in the middle of the room with a unique glass ceiling that allows for an artistically open feel.
The bedrooms and master bath are located upstairs, accessed through a minarc-design staircase. The master bath has a glass shower room and unattached bath as well as matching sinks all in pleasing neutral colors. All these aspects together create a comfortable and visually appealing atmosphere.
The exterior is where the Minarc team applied the creativity and artistry they are known for. The staircase showcased on the facade offers a poetic meaning: "A stairway to the stars." From the outside, the home looks to be floating because of their talented design. The backyard has a large pool along with many areas meant for entertaining as well as a full gym so you never want to leave your home.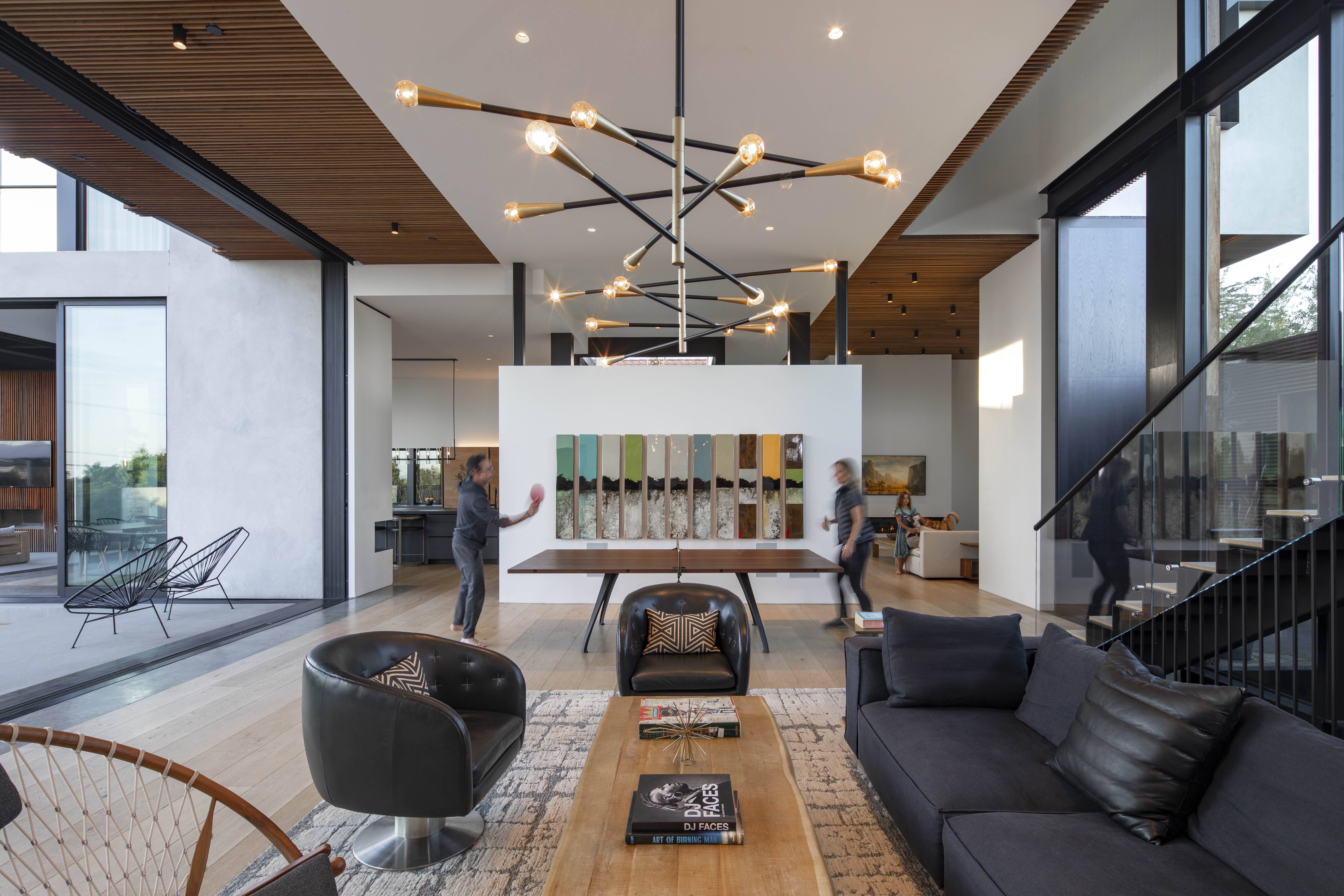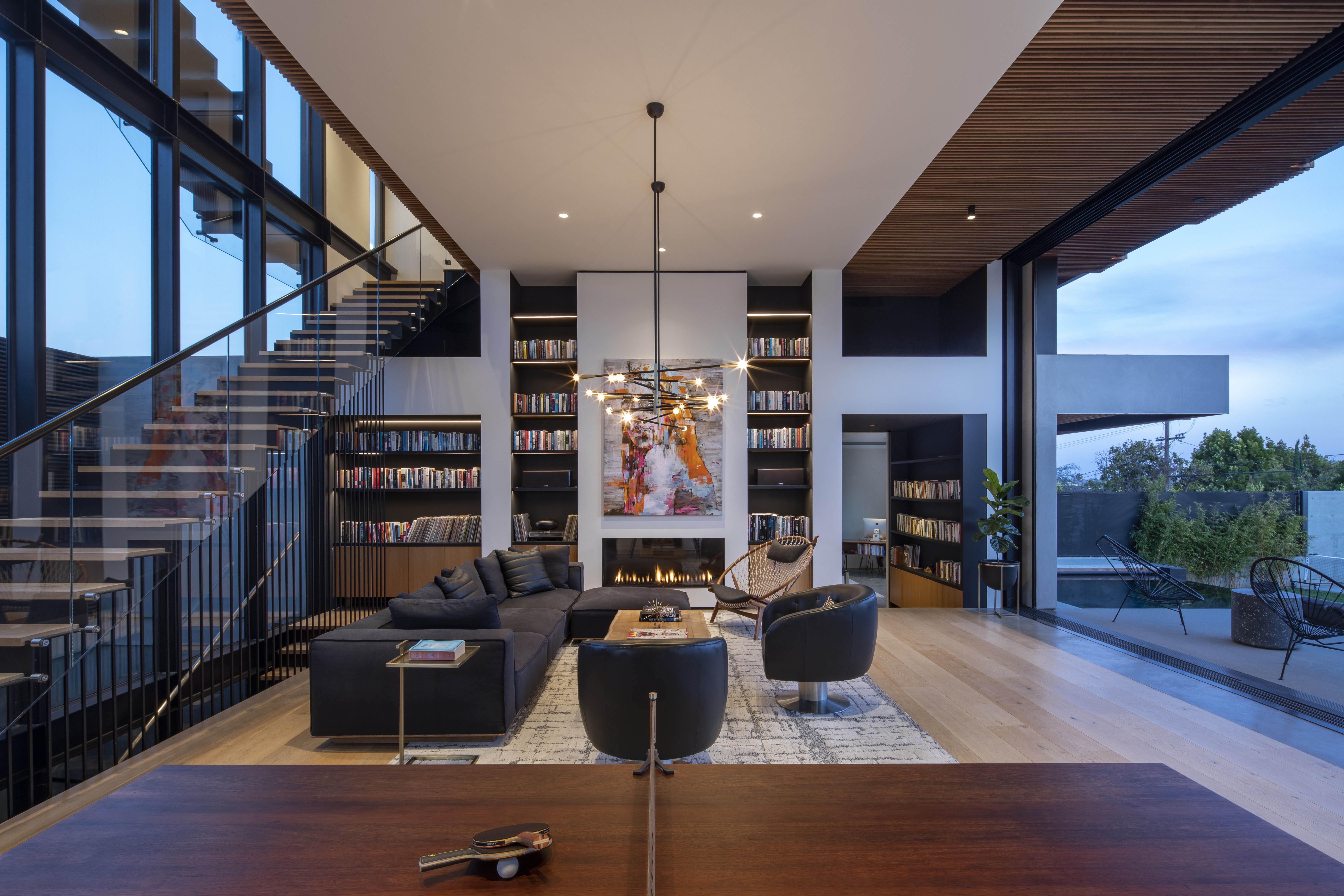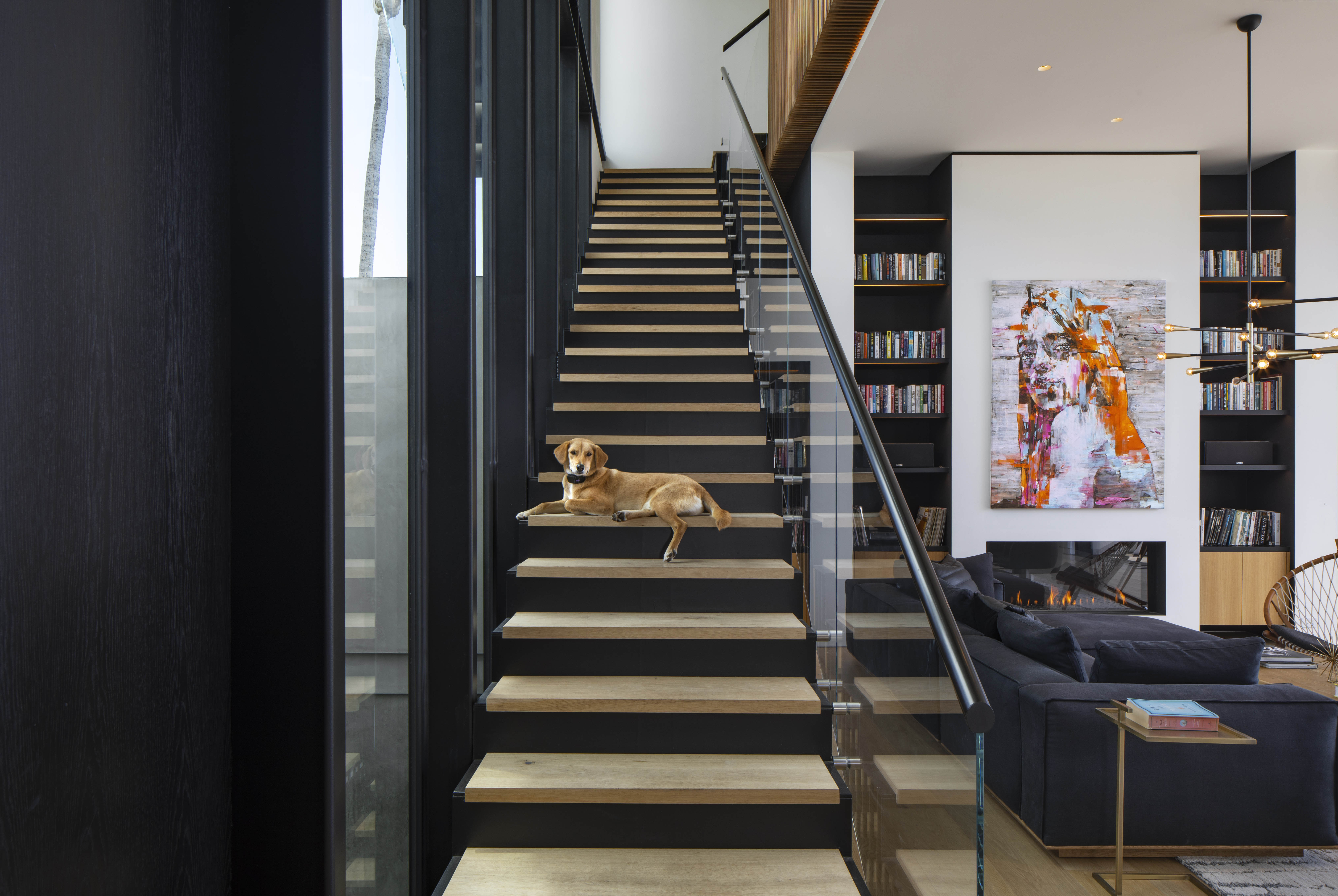 We pronounce Minarc the Gold winners of the Architecture and Design awards 2023 for their Stairway to the Stars residence.